The first time I picked up a comic I think I was about 10 years old, and it got to me! Seriously, it did. While heavier literature has it's own charm, comic books have taught me more about drawing, composition and narrative than perhaps any other art form I have encountered.
The main attraction for me is the narrative. The way the story builds up panel by panel, page by page until the resounding climax. Sometimes when I recollect stories I'm not sure if I read it in a comic book or saw a film. Now that's the power of a well constructed narrative.
Today's assignment is to put together a 3 or 6 panel narrative of pictures and words. Study comics for a while to get an understanding of how time plays out across panels. Watch how the artist/writer stitches together conversations, environments, P.O.Vs and other elements to stitch together compelling stories.
Here are some useful examples...
You would be well advised if you purchased Scott Mccloud's Understanding Comics. It has more on the mechanisms behind visual art than most art appreciation books!
Will Eisner, is literally considered one of the founding fathers of American Comic Art. Here's another page from one of his stories...
And then there is Lone Wolf and Cub by Kazuo Koike and Goseki Kojima. The entire series is available in India. If you're interested in comic art or Japanese Samurai culture, this one is a must-buy! (Costs a bomb for the entire lot of about 30 or so volumes.) The storyline is awesome and the artwork is breathtaking. Totally cinematic.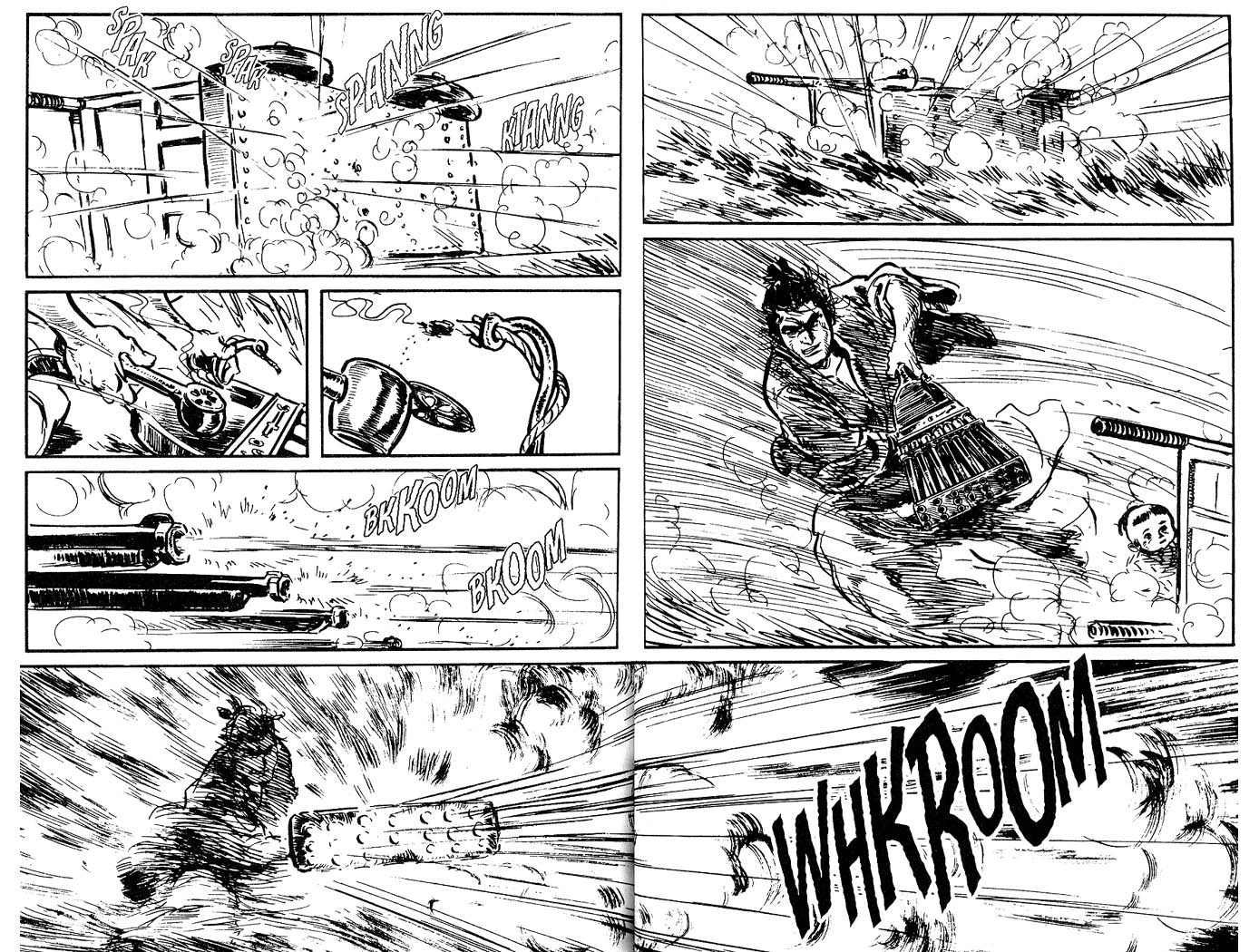 Then there is that amazing Italian Hugo Pratt. His ability to convey entire ranges of moods, environments, situations, with simple little flicks of his pen never ceases to amaze. Check it out...
Then there was Romero'sAXA! If you remember Sun Magazine from the 80's then you'll remember her. No doubts there! No?
and while we're on the topic of beautiful girls and buff men in narrative art, you should also meet Milo Manara. If you've ever picked up some of those old Heavy Metal comics you remember this erotic-comics artist.
Google Milo. His best work is a bit too HOT for these pages.
Among other great artists who contributed to Heavy Metal, an adult weird fiction comic was Jean Giraud AKA Moebius, a french artist. He dances with his pen. Take a closer look at his work and you'll see what I mean. His fascinating visualisations of distant planets, galaxies, space travel, creatures and situations are simply astounding. His work is always a rare find, and you should buy up anything you find.
and the inimitable Enki Bilal who's visuals can set anyone's mind on fire. Not kidding. Look.
Then there was this wave of Filipino artists working on horror, sci-fi and romance titles in the 80's. My favorites are Alex Nino and Alfredo Alcala. Here are their pages respectively.
While there are too many more to fit in here, let's wrap this up with the amazing series of Commando comics. Every page is a lesson in line, tone and storytelling. A particular favorite of mine is Gordon Livingstone, who's very stylised characters are distinctive and brilliant!
Go out and buy some comics today! These are an art form that can teach you much!