Today's assignment is automatic drawing! Have you ever observed yourself draw stuff that you were not aware of or had not decided on before hand? It happens to some people a lot, and my own premise is that the so called 'creative' folk - the painters, musicians, dancers etc. probably have more such occurrences than the so called 'practical' folk.
What is this phenomenon all about? Visit the Pencil Jam blog or click around this very site and you are bound to find articles that focus on the activity of drawing. To Pencil Jammers the act of drawing is more important than the end result (the finished drawing!). In fact some of us believe that the moment the act of drawing is complete, what is left behind is a shell. A reminder of something amazing that occurred.
But why is the act of drawing so important? Blink and you'll miss it :).
 

The human brain is capable of processing millions of bits of data at each moment. Right now your brain is processing the pressure of your body on your seat, the temperature, ambient sound and much more. However what you are aware of is mostly what you're reading. This awareness window or bandwidth is roughly about 40 bits per second. Which means you can be aware of only a tiny fraction of what is being computed. This is for the sake of processing efficiency. One tends to process facts with the least bit of information. If a car rushed at you... model number, manufacturer, color etc. are irrelevant. The main thing is to get out of the way, right?

This is due to the self awareness or 'I' limitation of your system. The 'I' limitation is extremely important function because it creates the sense of individuality and I'ness, which is key to survival. However the awareness of self eats into your awareness bandwidth. You may have noticed how inattentive or inadequate extremely self-conscious people tend to be.
What if you're able to suspend the sense of self or 'I' for a little while. What sort of a drawing will emerge from the loss of control?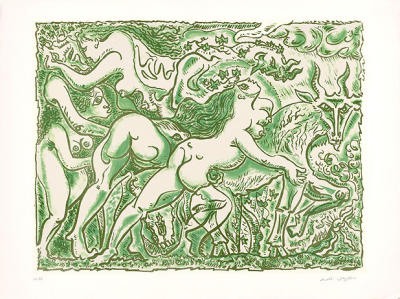 Today we're going to experiment with automatic drawing. The surrealists first experimented with automatic drawing as a way of expressing their inner selves (Psychotherapy was in then, remember?). Their rationale for the whole thing was based on the knowledge of their day, but they were certainly onto something! The drawings on top are by Andre Masson, one of the leading evangelists of automatic drawing back then.
Pick up some paper, say 20 sheets. Find a quiet place to draw, and give yourself plenty of time. Place the paper in front of you and lightly place the pen on top and begin to stare into space, and doodle as you drift. Don't attempt transferring any sort of visual onto the paper, but just observe the hand drawing. When thoughts occur don't follow them. Simply observe them as and when they occur and watch them disappear and new ones form.
You may need to go through some 5 - 8 pages of such doodling before you begin to draw automatically. When you're done, put your best pieces together and show it off here.
Here are some examples I found online...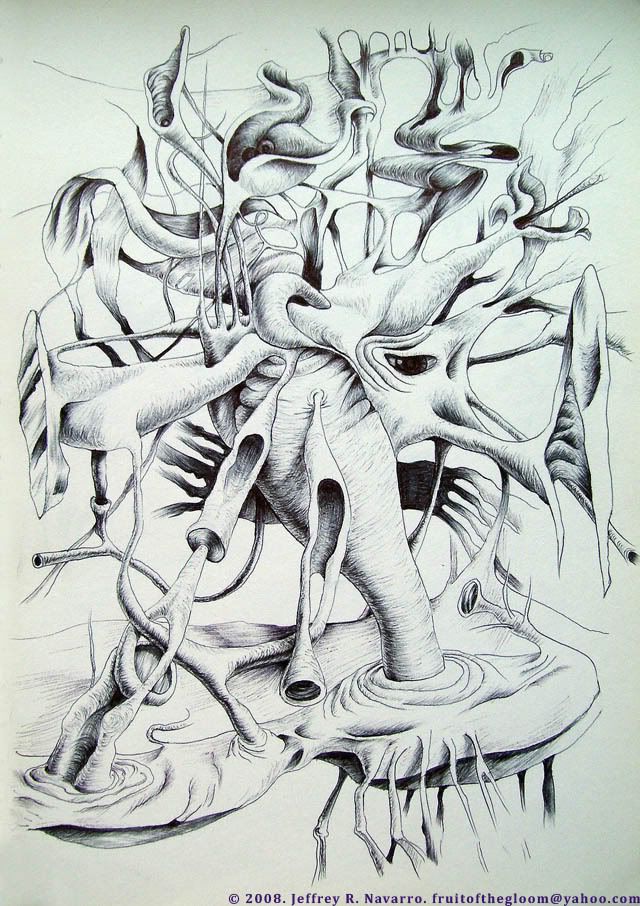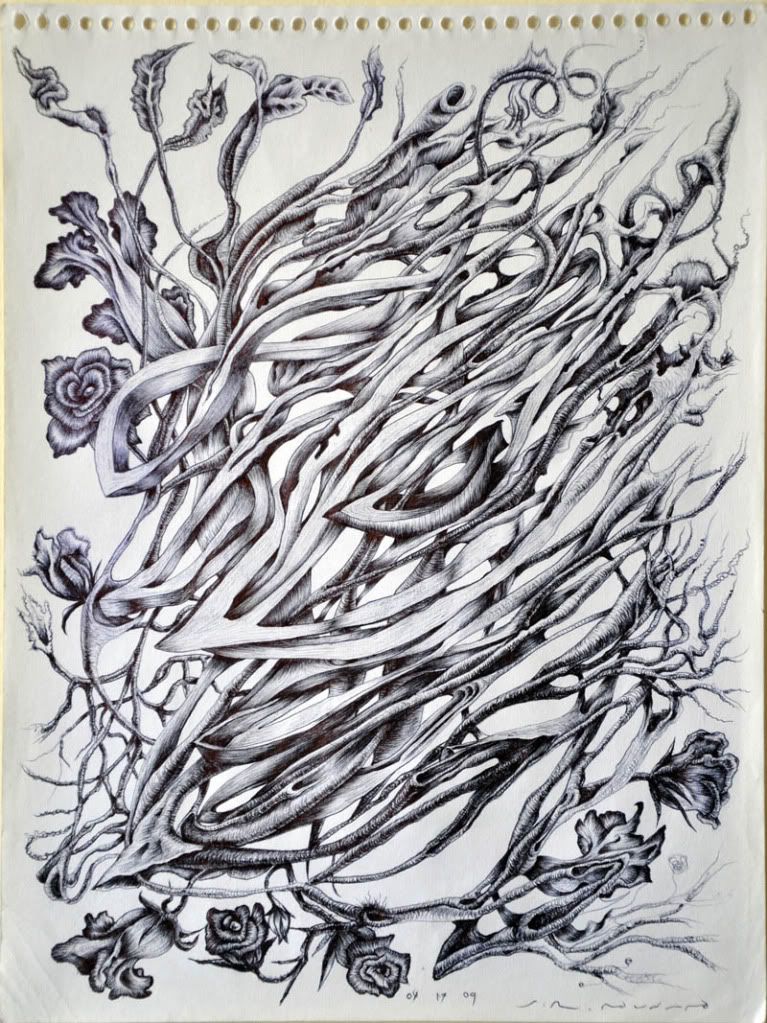 Happy automatism y'all!